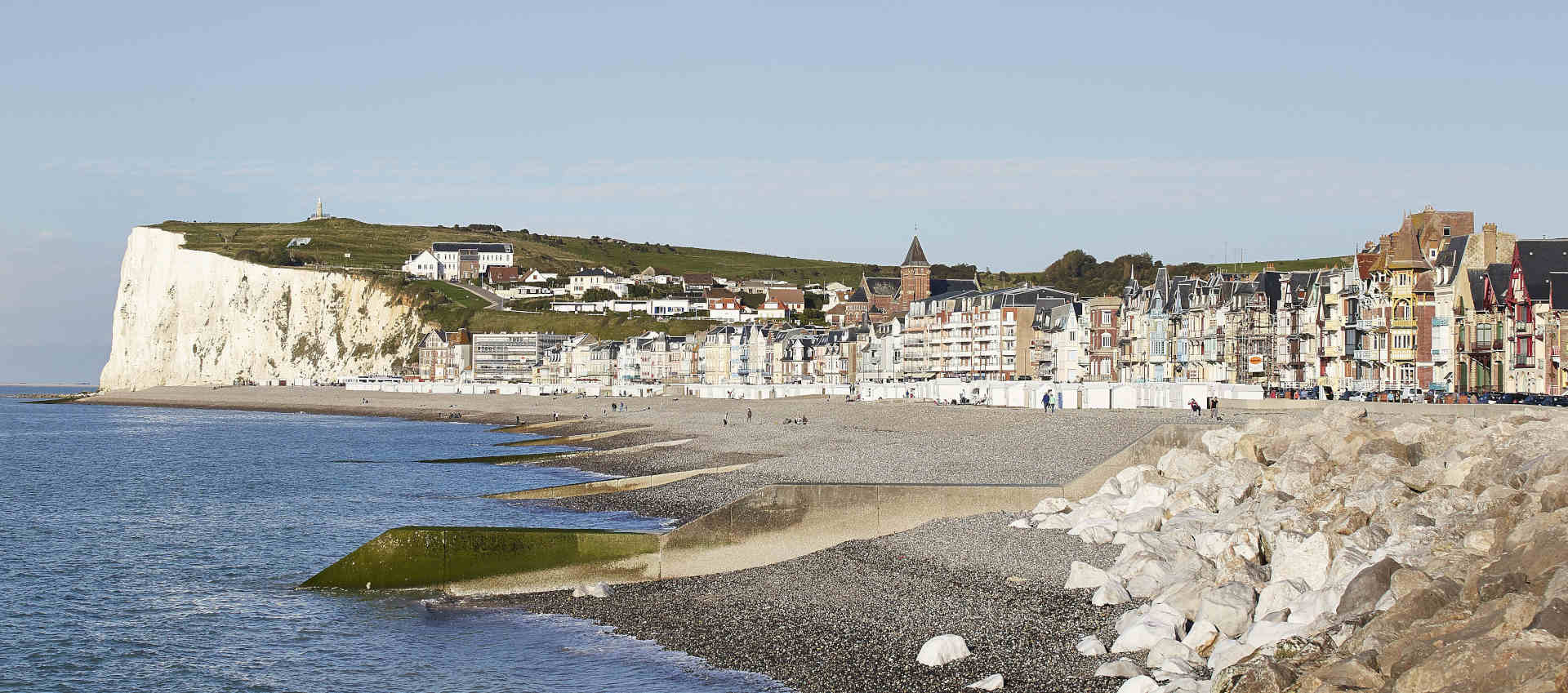 Mers-les-Bains
Explore the Bay of Somme during your stay at the hotel spa Le Cise
It is ideal for windsurfing and sunbathing
Beach Cottages beautify the beach in summer. Do you know the S of Mers is pronounced.

A nice walk from hotel Le Cise

A walk from the hotel to Mers les Bains, about 45 minutes, is definitely recommended.
You can also discover the valley of the River La Bresle and you will arrive over
the cliff above Mers les Bains and in the line of sight you will see Dieppe.

Villas from the Belle Epoque
Mers Les Bains has the most extensive collection of ceramic motifs, made of terra cotta, glazed earthenware or sandstone. The villas in Anglo-Norman, Flemish, Moorish or Renaissance or Louis XIII, Napoléon III style or from the thirties, give this seaside resort its charm.

At 6 km from our hotel.