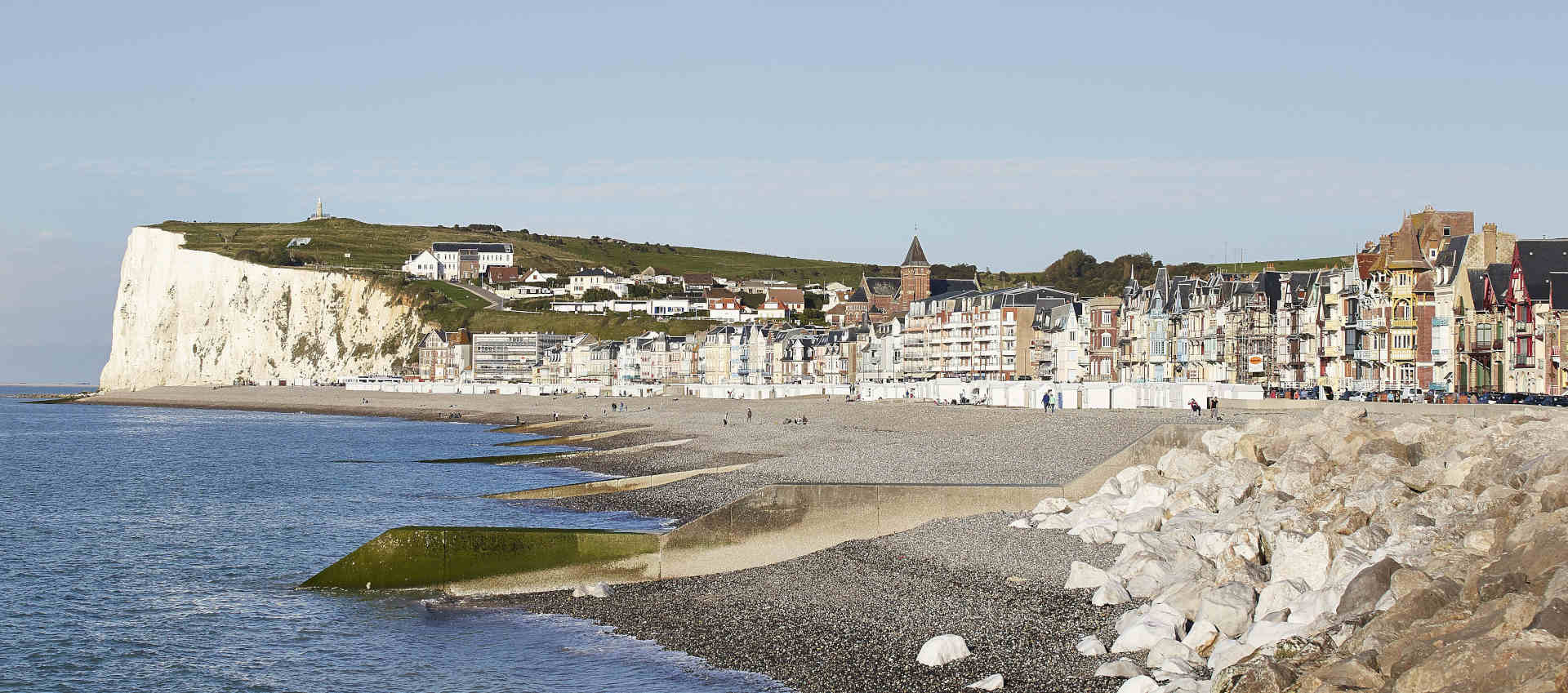 Hâble d'Ault, the nature reserve
Explore the Bay of Somme during your stay at the hotel spa Le Cise
The nature reserve of the Hâble d'Ault
Our hotel, with sea view, invites you to go to Hâble d'Ault, a nature and bird sanctuary, (free access), for a delightful walk, only 15 km away.

Located 2 km from Cayeux sur Mer, you will discover Hâble D'Ault with its unique vegetation, where calmness reigns and accommodates the different animal species that live there.

The pieces of the Silex/flint are rolled and eroded by the waves to take their characteristic shape throughout time.

Now owned by the Conservatoire du Littoral, (institution to protect the coast), Le Syndicat Mixte of the Somme Bay, (Organisation to preserve nature and develop tourism) proposes you a walk from Cayeux sur Mer.

Walk through the Hâble D'Ault

The departure is south of Cayeux sur Mer (at the parking lot); from here you can walk along the dike through the low-lying terrain, below sea level.
The ecosystem consists of reed-fringed ponds and moist meadows, where also Henson horses frolic.

A very rich bird sanctuary with plovers, large cormorants, European teals, herons, swans, coots and also chicken hawks. Mention is made of 270 species of birds.

A short history

The term ' Hâble ' comes from the word ' Havre ' which means port. In the Middle Ages this was a large and important port in northern France.
In 1766, the dike was built to protect the inhabitants against the sea, what gave the opportunity to put agricultural land. Which later proved ideal for hunting water-game.

The Marquenterre Park is also recommended.