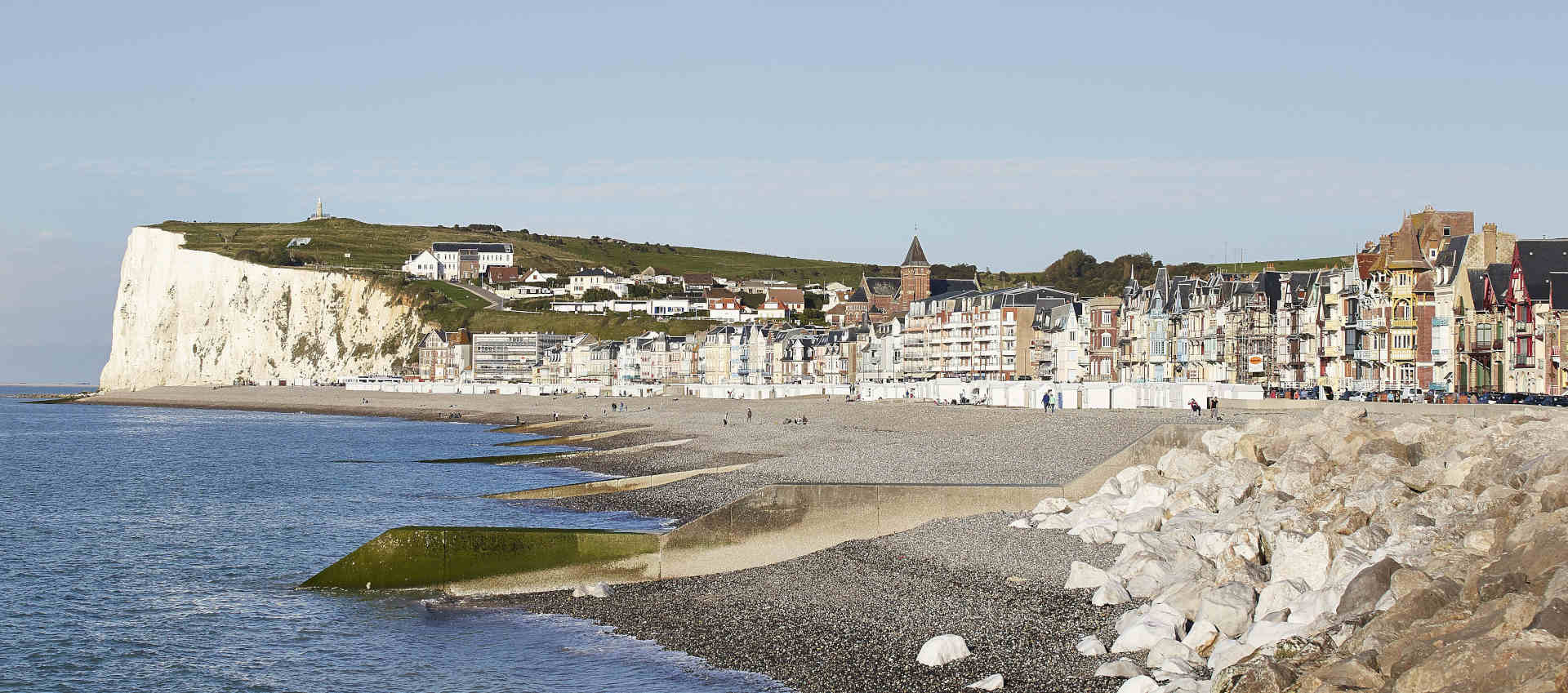 The Bay of Somme by bicycle
Explore the Bay of Somme during your stay at the hotel spa Le Cise
It will allow you to meet residents, admire landscapes and simply take time, to celebrate your holidays…
Then, when you return after the fresh outdoors, you will appreciate the moment even more in the 38 ° outdoor Jaccuzzi and the comfort of a hotel room with sea view with Jaccuzzi or colour therapy bath.

Let's start making a choice from the 9 different routes around the bay of the Somme, accessible to every level :
Cycling Route Tadorne
Cycling Route Avocette
24 km, about two and a half hours; Start in Saint Quentin-en Tourmontentre, Bay of Authie and the Bay of Somme. You will discover the largest dune massif of northern Europe and the park Marquenterre. 8 km, about 45 minutes and a route of 19 km, about one and a half hours.

Start in Le Crotoy, via the medieval city of Rue, by Saint Quentin-en Tourmontentre and Favières and the Park Marquenterre.
Cycling Route Héron
Cycling Route Mouette
Cycling Route Geai
Cycling Route Mésange
Cycling Route Gravelot
Cycling Route Vanneau
Cycle route around the Bay of the Somme
17 km and a route of 16 km, both approximately one and a half hours. Start in Le Crotoy or Noyelles sur Mer. On your way you will see the sheep on the salt meadows. 15 km about one hour and forty-five minutes and 14 km about one and a half hours Start in Mers les Bains with the beautiful villas from the Belle Epoque.
This route offers beautiful views of the canal and the chalk cliffs of Picardy, but also a big climb. Route A 21 km and route B 17 km, start in Noyelles sur Mer or in Crécy en Ponthieu.
Here you cycle through the most wooded area of the Somme, the forest of Crécy. 28 km two and a half hours, start in St. Valéry sur Somme, via Friville Escarbotin and the village of Mons Boubert. 28 km, Route A and 13 km route B, about 4 hours in total. Start in St. Valéry sur Somme or in Le Crotoy. 28 km, about two and a half to three hours, start in Cayeux sur Mer or Hautebut. Some roads are rather bumpy and with pebbles; A sturdy bike is needed. 32 km, about four to four and a half hours, start in Cayeux sur Mer and finish in Le Crotoy.

You will enjoy the Mollières, the port of St. Valéry sur Somme and Cap Hornu, a protected place, via La Pointe du Hourdel and returning through the beautiful landscapes around the bay, to the station in St Valéry surSomme, where you take the train , where everything is well regulated.

All bike routes can be downloaded for free and In order to prepare your trip to the Somme Bay well before your departure.

You can also find the guide of the Bay of the Somme "à vélo'" on bicycle; and
by train "par train"' or "à pied" on foot ' Only in the French language.

Wondering what you can do at the Somme Bay?
Our team will be happy to help you.

Hotel Le Cise has bicycles for rent, for a half or full day, weekends or for a week for our guests. You only have to reserve them. Please look at our rates.

Your stay and all the beauty that is to be discovered at the Bay of Somme guarantees you a wonderful stay for your well being and for your relaxation whether it is for a weekend, a cosy get together or happily together with your family or friends.